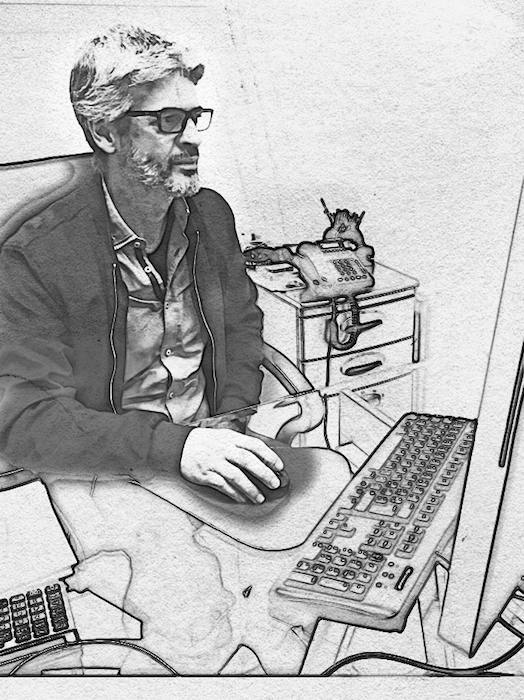 He grew up inspired by his father carpenter cabinet-maker, after completing his studies of interior styles and design in Rome, he worked within the family business for a few years, learning woodworking techniques creating furnishing systems for homes and commercials.
He developed a strong interest in residential green building, acquiring technical skills in the application of materials, systems and construction site management.
He embarked a path for the development of projects collaborating with commercial activities for an increasingly careful customers, a path that let him know the world of industrial furniture production.
In 1998 he opened the "Casa e Dintorni" show room with two other partners, covering the role of administrator and design, a company that aimed at satisfying a clientele careful to high quality levels, an experience that increases the specialization in home decoration and knowledge of fabrics, more appreciating their use in residential environments.
After the "Casa e Dintorni" experience, in 2010 he matured the need for a new show room "Style Italian trend", a corporate project aimed at satisfying a more modernist clientele, a structure supported by various collaborators with whom it undertakes contacts and working relationship within Europe, which lead him to carry out projects and realizations
Such as Luxembourg "Secret Garden", Switzerland "Villa Privata". Stimulated by continuous research, the idea of ​​creating the Materika creative studio together with his friend and partner Enzo Calamo came true in 2019.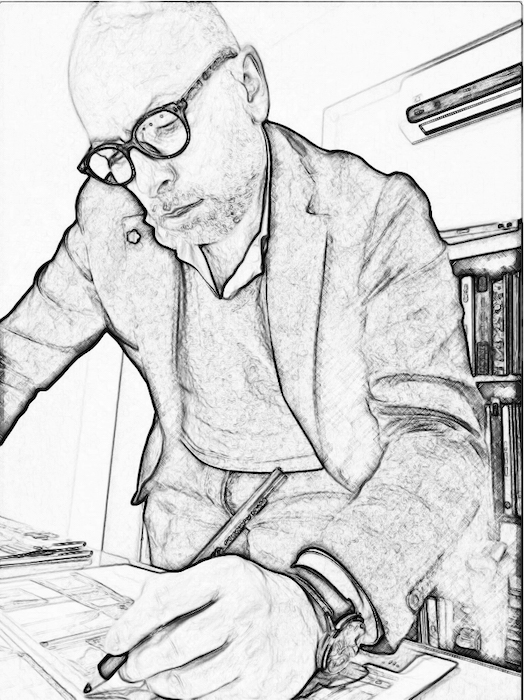 He owes the beginning of his professional life to various collaborations in the textile world, giving his contribution to the creation of a Show Room of curtains, sofas and outdoor furniture systems, in 1999 the meeting with the gallery owner Alireza Sherafat and the Master Persian carpet restorer Hossien Mohebbinia lead him to develop oriental art knowledge and  restoration practices.
In 2001 after attending the Interior Designer course and specializing in designing commercial businesses, he began a collaboration with a construction company where he took care of Design and Works Management of shops (Auchan gallery in Mesagne), hotels (Hotel Victor Hugo in Luxembourg), bars and restaurants (Octav Amadeus in Echternach Lux), offices and exhibition stands.
From 2005 begins a new and fascinating professional experience thanks to the availability and to the professionalism of his friend Vincenzo Massaro Sole Director of the Show Room "Casa e Dintorni" first and Style Italian Trend after, where the high quality levels and the specialization in home decoration, lead him to carry out turnkey projects and achievements.
The continuous research in the development of materials, shapes and various styles, allow him to enrich his technical and professional background, trying from time to time, through a synergistic relationship with the client, to undertake their taste and guide their choices.
In 2019 he founded the Materika creative studio together with his friend and partner Vincenzo Massaro.
Degree in Interior Architecture and Furniture at the University of Rome "La Sapienza" in 2008.
She immediately collaborated with various technical and furniture studios and after following a specialization course in Interior Design, she met Enzo Calamo and Vincenzo Massaro and began a collaboration at the "Casa e Dintorni" show room where she gained experience in interior designing and in the sale of furnishing accessories, also continuing her formation and enrichment of knowledge at other retailers and design studios.
The passion for plants and everything related to Garden Design pushed her to follow advanced courses in the sector and to achieve a specialization in Green Design at the "Federico II" University of Naples.
Equipped with an eclectic and inventive personality, she collaborates with local cooperatives in the field of creative recycling, an activity that over the years has allowed her to develop design insights. Her mastery of the several graphics and modeling software allows her to create and shape images and situations, providing a 2D and 3D graphic rendering of projects.
Since 2019 She has been collaborating in the Materika creative studio.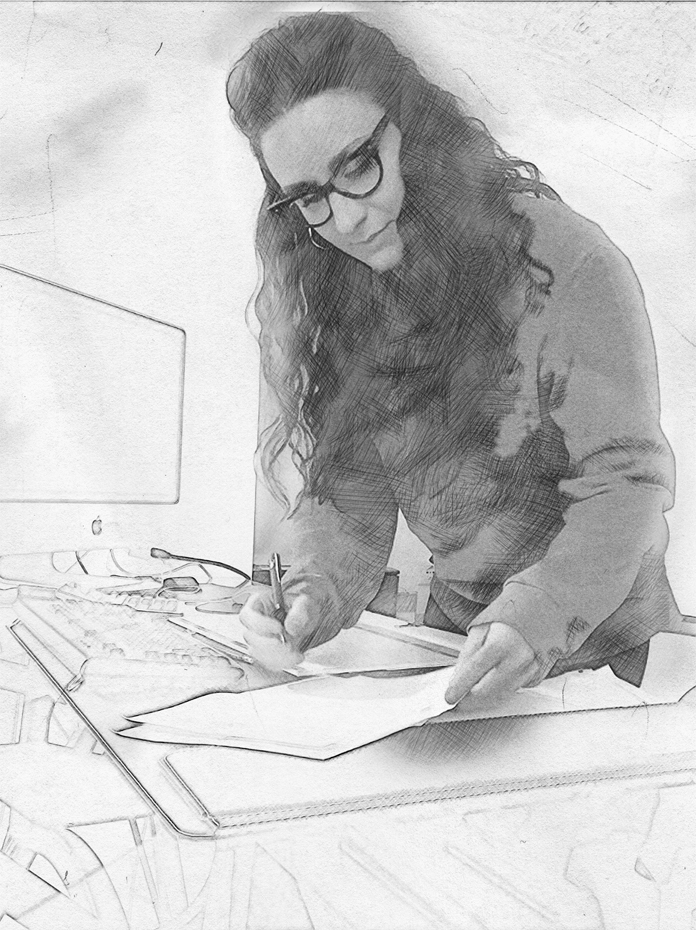 Degree in Interior Design, in 2015, at the IDEAccademy in Bari, with a certificate of professional qualification as a Furniture Designer recognized by AIPI (Italian Association of Interior Designers). Master, in 2017, in Retail Design at IED (European Institute of Design) in Milan.
For several years she has been dealing with interior furnishings and design. She began his career as a trainee in an engineering and architecture studio, dealing with the subdivision of the interior spaces of homes and the related furnishings. She also worked for a year as a designer and sales employee, acquiring coworking and problem solving skills, an experience that was enriched also thanks to the work carried out in a graphics and printing studio in the three years of stay in Milan, improving graphic skills in printing and manuals related to packaging. The intense and fruitful work experience lived in Milan, gives her the enthusiasm and the charge to invest professionalism in her homeland.
"I believe that furniture is the soul of a home and I love to transform environments making them unique and timeless. I love to think about the redefinition of spaces, respecting the architecture that hosts them, without forgetting the function of each environment and the history of the space in which it is inserted. The relationship of the interiors, the combination of colors and textures, the atmosphere of the lighting, are essential for living a space with harmony. My responsibility is to create an environment where you will want to live for a long time!"